Seaory Renzhe sales team's autumn trip to Shanghai, Suzhou and Hangzhou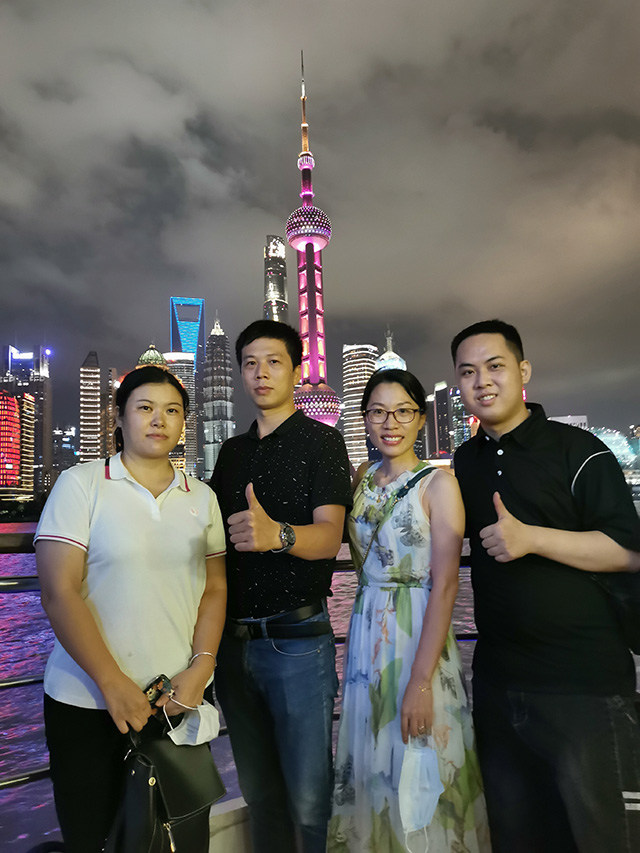 It is often said that there is paradise in heaven and we have Suzhou & Hangzhou on earth.Suzhou and Hangzhou have been praised by people since ancient times.Here fluttering catkins, flickering boat with the ripples of the water slowly spread out, creating the ink painting in the water like poetry.In order to thank all employees for their hard work, enrich employees' cultural life, relieve work pressure, enhance team cohesion, and further stimulate employees' enthusiasm for work, Seaory Renzhe sales team made a four-day autumn trip to Shanghai, Suzhou and Hangzhou.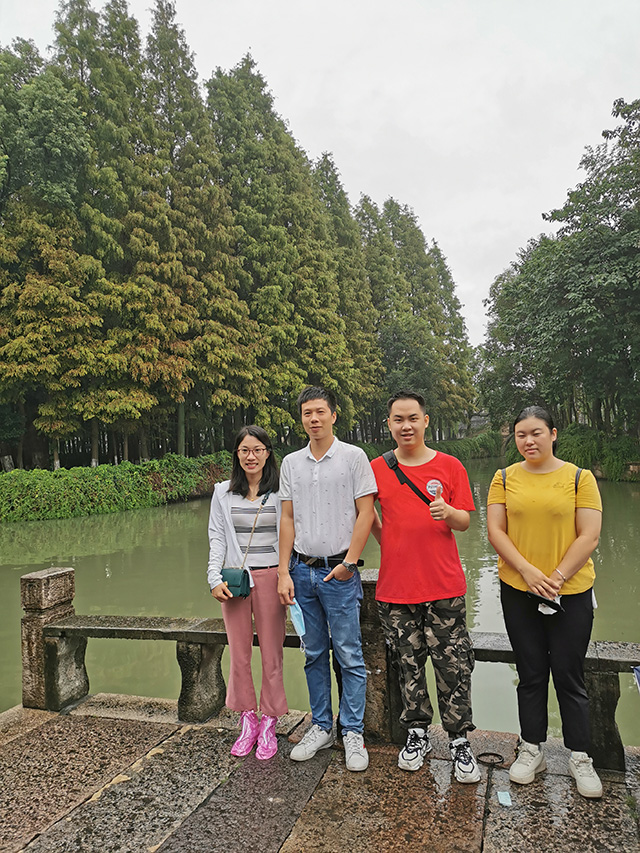 The first stop is the Bund in Shanghai, where 52 buildings with different styles of classical revival stand on the Bund. Known as the Bund, it is an important historical heritage and representative building of modern China and one of the landmarks of Shanghai.In November 1996, the State Council listed them among the fourth group of national key cultural relics protection units.Across the river from the Bund, Lujiazui in Pudong contains Shanghai's landmark buildings, such as the Oriental Pearl Tower, Jinmao Tower, Shanghai Tower, and Shanghai World Financial Center. It has become the symbol of China's reform and opening-up and the epitome of Shanghai's modernization.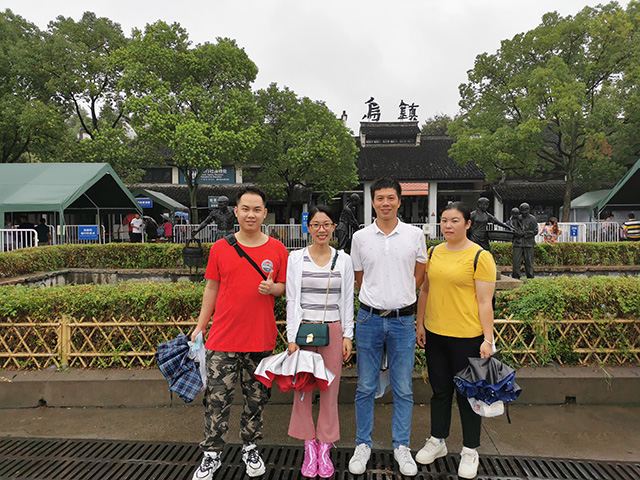 The next day, they came to Suzhou Wuzhen, which is located in Tongxiang City, Jiaxing City, Zhejiang Province and the "Golden Triangle" of Jiangsu, Zhejiang and Shanghai. Wuzhen is one of the first batch of famous towns of Chinese history and culture, one of the top ten charming towns in China, a town with beautiful national environment, and a national 5A tourist scenic spot. Wuzhen is reputed as "The last pillow in China".With a history of more than 7,000 years of civilization and a history of 1,300 years of construction, it is a typical ancient water town in the south of China, known as the "land of fish and rice, house of silk".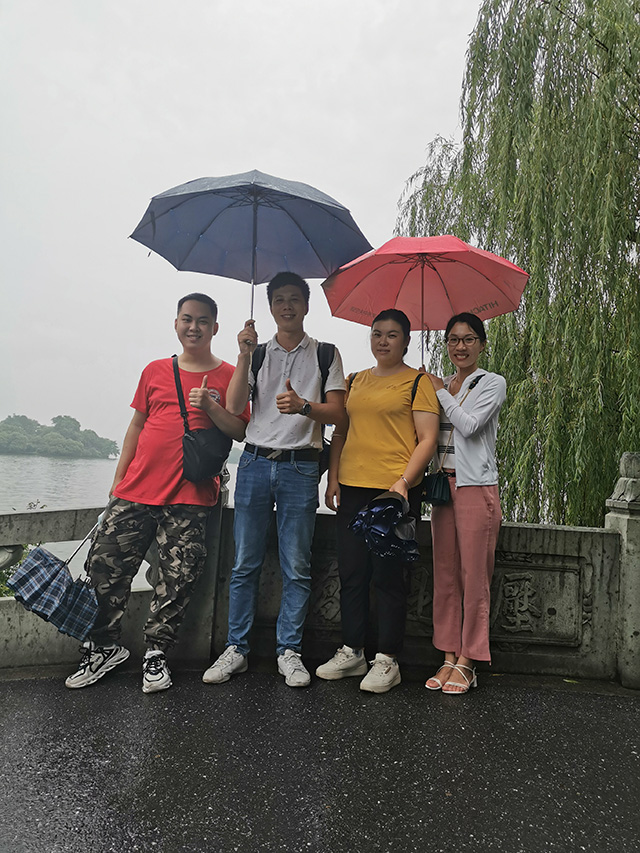 Last station, they came to Hangzhou which is known as "paradise on earth" reputation. People came to hangzhou then had to take a look at the west lake, there are more than 100 west lake park attractions, there are "west lake ten scene", "new xihu ten scenery", "SanPing xihu ten scene", there are more than 60 national, provincial and municipal key cultural relics protection units and more than 20 museums, middle-east, coasts, towards net Keats temple etc.In 2007, it was rated as "National 5A Tourist Scenic spot".It was officially added to the World Heritage List in 2011.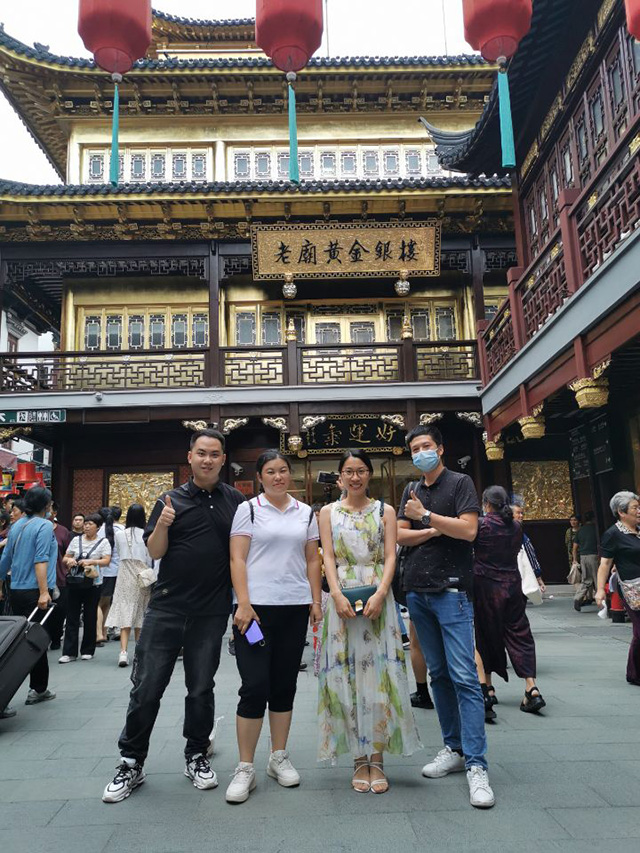 The four-day trip came to an end. This activity not only enriched the employees' spare time life, made the big family of Seaory more harmonious, let everyone feel the warmth and care of the company, so as to better enhance the cohesion of the company and fully demonstrate the team spirit of the company.Let employees relaxed body and mind, with more passion pay back into their work.